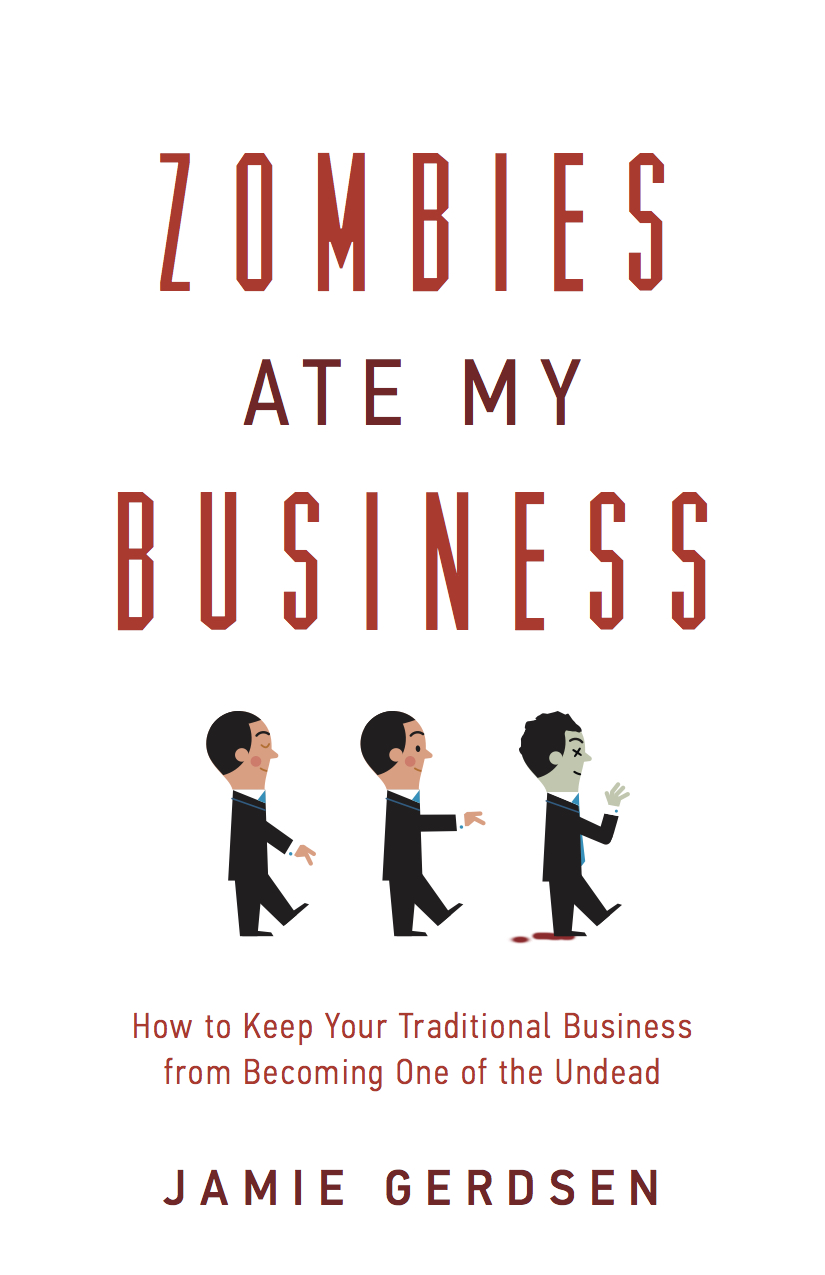 The thing about Zombies is you don't know them when you see them.
They're invisible; but don't be fooled. As they walk unnoticed through the halls of your small business, they're doing a number—a negative number—on your bottom line. They slow productivity, treat your customers rudely, and infect other employees with their poor morale and shoddy work ethic. In a small business, one zombie—one employee not pulling his or her share of the workload—can make all the difference.
In his second book, Zombies Ate My Business, Jamie Gerdsen returns to help traditional business owners—plumbers, dry cleaners, bakery operators—find and eliminate zombie employees, and to clear the ranks of zombie-like thinking among management. Traditional businesses—those mainstays of Main Street—may have started out with a bang, but many have grown stagnant, even tottering on the edge of death. Join Gerdsen as he considers the life cycle of a traditional business, and the life cycle of an employee. Listen as he forecasts what happens when the two intersect. Sure, a young business staffed with young employees should find it easy to grow; but what about a mature, "plateaued" business, staffed with mature, retirement-age employees? Or a middle-aged company with middle-aged workers? Even those companies can return to growth, says Gerdsen, who speaks from his own turned-around HVAC business. This book maps the way to growth, renewal, and zombie-free prosperity for businesses in all life stages.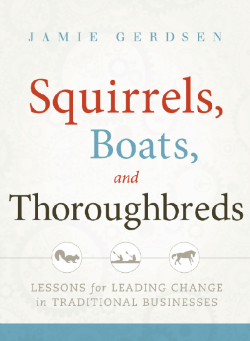 In this lively and irreverent book, Jamie Gerdsen presents hard-learned lessons for inspiring innovation in traditional industries, such as manufacturing or his own heating, cooling, and plumbing company.  Through personal stories of trial and error and eventual triumph over the roadblocks to change, you'll discover how to embrace and foster innovation in your own organization. Discussions include hiring, employee motivation, professional focus, coaching, the business cycle, and work-life balance. In traditional industries, you might find more dogs than squirrels, more thoroughbreds than quarter horses. A leader's first instinct might be to work himself into a stupor trying to manage all of the tasks required to make change stick. But with Gerdsen's guidance and relatable tales, you'll see how to get everyone rowing in the same direction to pull the company forward together.